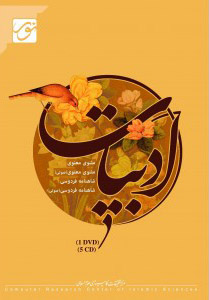 Abstract
Every nations literature has its own characteristics and symbols which embeds some factors in performing this system that in its own turn effects on other nations i.e. historical background, geographical ecology, living conditions, tribal architecture, population types and finally, neighboring nations status.
In this abstract I will deal with abovementioned factors specially those, which caused its formation and affected its emotional, notional and mentality spiritual motifs in Iran's literature which in different ages of the history affected European literature specially after the middle ages and on and in some researchers opinion was the mile stone of Romanticism.
To discover its affects and specifications I will define diverse types of literal works and compare it in different literature works of Iran and western world. Also, I will analyze their interact ional effects since ancient time to contemporary age and also a kind of one also European philosophy from the west to Iran.
Years ago a metallic vessel, dating back 1000 B.C was discovered which belonged to Monena civilization carved on it one can see the graph of a minstrel.
Figure playing his instrument and that is interesting to say that it resembles magically with Anatolian and Greek minstrel and it represents reasonably that the costume of playing music in this way was long before Homer carred over from Monena civilization to the
west. Not only this but also I can refer to the formation of Iliad by Homer, the effect of Violet Urmia on Anahid and Helen, Iranian work of "Ardaviraf Na-me" which narrates the story of resurrection, paradise and hell which was carried over exactly to Dante's masterpiece namely Divine Comedy. One of the most interesting affects that I can refer to is the influence of "Rostam and Sohrab" ethical and tragic piece on Sholokof's "mother's mark" which was transferred to Russians, Germans and Swedish works long ago. I will decode and notionally analyze.
These abovementioned works and will describe the stop of this two way cultural interaction which lead to an only one directional flow from west to east and specially Iran which many factors as well as European view over east and Iran, linguistic factors, geographical distance and finally inactivity of Iranian society and eventually modernism and modern novels' effects are evolved.
Esmail Yourdshahian MPil
www.yourdshahian.com
پایان مقاله